We came home with four lovely yearlings at the recent Inglis Classic Yearling Sale. Three hours into the first days trade, Snowden Racing secured two lots in quick succession when buying LOT 111 (Hellbent x Never Doubt Me – Filly) and LOT 113 (So You Think x Nicconi Leggera – Filly) before securing LOT 161 (Dundeel x Princess Anna) mid afternoon. In a strong market we were able to secure excellent value and look forward to seeing their progression once broken-in.
The racey Hellbent filly is a very precocious type and has the natural strength to race as an early two-year-old.
Described by Peter as 'a filly with lovely depth and the hallmarks of a precocious two-year-old. She has a lot of Not A Single Doubt about her which can only be a good thing.'
Secured for $140,000 from the Yarraman Park Stud draft, she is by the same sire as the stables stakes placed filly, Miss Hellfire. She has the physical attributes to get herself to next years Inglis Millennium.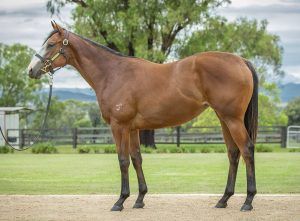 Lot 111 Hellbent x Never Doubt Me
So You Think has quickly established himself as a top line stallion and caught the eye as an extremely athletic filly with a great walk.
Peter is very fond of this filly and thought 'she has a lot of precocity for a So You Think who has been able to sire elite progeny each and every year and this filly definitely looks like she will run.'
So You Think has already sired notable Group One winning fillies; Nakeeta Jane, Sopressa, Inference and this filly looks to have plenty of class. These top class fillies are amongst 38 individual stakes winners for the sire at an excellent 5.7% SW/Runners.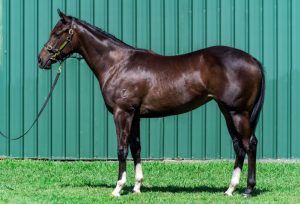 \
Lot 113 So You Think x Nicconi Leggera
Our third purchase of the day was a colt by Dundeel out of the Encosta de Lago mare, Princess Anna, a half sister to Black Minx (Dam of So Si Bon).
A very athletic colt, Peter describes him as 'a good moving colt who is neat and will take to training well.  His attitude is excellent and we couldn't believe the value this horse offers.'
Bred on a similar cross to Masked Crusader, he is a very athletic colt in the mould of his sire with a lovely action at the walk.
Dundeel has sired 16 individual Stakes Winners at 5.5% SW/Runners including five individual Group One Winners (Super Seth, Castelvecchio, Truly Great, Atyaab & Yourdeel).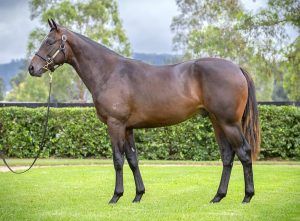 Lot 161 Dundeel x Princess Anna
So You Think has quickly asserted himself as one of Australia's leading sires and has been able to produce both sprinters and progeny capable of racing beyond 2000m.  As the sire of 38 individual Stakes Winners at 5.7% SW/Runners, he has had three individual Group One winning fillies; Nakeeta Jane, La Diosa & Sopressa.
Interestingly, his progeny have won 18 stakes races between 1000-1400m which further demonstrates his ability to produce versatile stock able to sprint and stay.
Given the speed influence of Nicconi (think Nature Strip), this filly's pedigree has a lot of sharp, fast two-year-olds under her first four dams.  This gives us further confidence that she can perform as a late two-year-old before looking at her Classic year where she could perform at beyond a mile.
So You Think has already produced the stakes winner, So We Are out of a Bianconi (sire of Nicconi) mare, so we are confident this cross has the ability to work.
Physically, this filly is very athletic and light on her feet at the walk which is another asset when assessing this style of filly that could be capable of performing up to 2000m.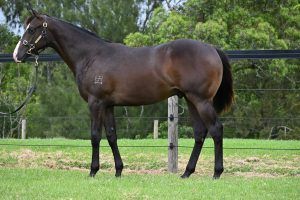 Lot 294 Harry Angel x Tears Of Gold
For further details on getting involved with Snowden Racing, please contact:
Racing & Bloodstock Manager – Colum McCullagh on +61 497 214 886 or colum@snowdenracing.com.au
Bloodstock Consultant – Will Johnson on +61 481 291 008 or will@wjbloodstock.com