PETER SNOWDEN
CO – TRAINER
To some it would have been seen as a gamble for Peter Snowden, once an integral member but out of the spotlight for the Ingham brothers' Woodlands Stud operation, to leave the relative security of being Godolphin's head trainer in Australia in 2014.
But since setting up at Randwick along with his son and co-trainer Paul, the Snowdens have excelled and are now widely regarded in the top echelon of stables in Australia with some of the most valuable horseflesh passing through their care in recent years.
On the back of the deeds of colts such as Golden Slipper winner Capitalist, dual Group One winners Russian Revolution & King's Legacy, Wild Ruler, Pride Of Dubai, Invader and Shooting To Win, the Snowdens' meticulous approach and eye for detail continues to be the cornerstone of their success.
Noted as premier trainers of two- and three-year-olds, a reputation earned by Peter while at Godolphin/Darley with colts such as Sepoy, Denman and Helmet, the father and son team have also demonstrated master management of older horses such as star sprinter Redzel, a back-to-back winner of The Everest and Australia's highest-earning sprinter. Fillies & Mares are also brought to the fore including the likes of Dame Giselle and California Zimbol.
Peter, who was born and raised in the thoroughbred breeding heartland of Scone in the Hunter Valley, started out as a jockey before turning to training. He then took up an opportunity to work under John Hawkes as an assistant trainer for the Ingham brothers, a time when champions including Octagonal and his son Lonhro passed through the stable.
After Hawkes resigned in 2007, Snowden assumed the role as head trainer where he would go on to train 29 Group One winners, firstly for Woodlands Stud before the large-scale operation was sold to Sheikh Mohammed Al Maktoum in 2008.
Remarkably, in 2011, Snowden won the five premier Group 1 two-year-old races in Australia, the Blue Diamond and Golden Slipper (Sepoy), the ATC Sires' Produce Stakes and ATC Champagne Stakes (Helmet) and Benfica who won the T J Smith Stakes (now the J J Atkins Plate) in Brisbane.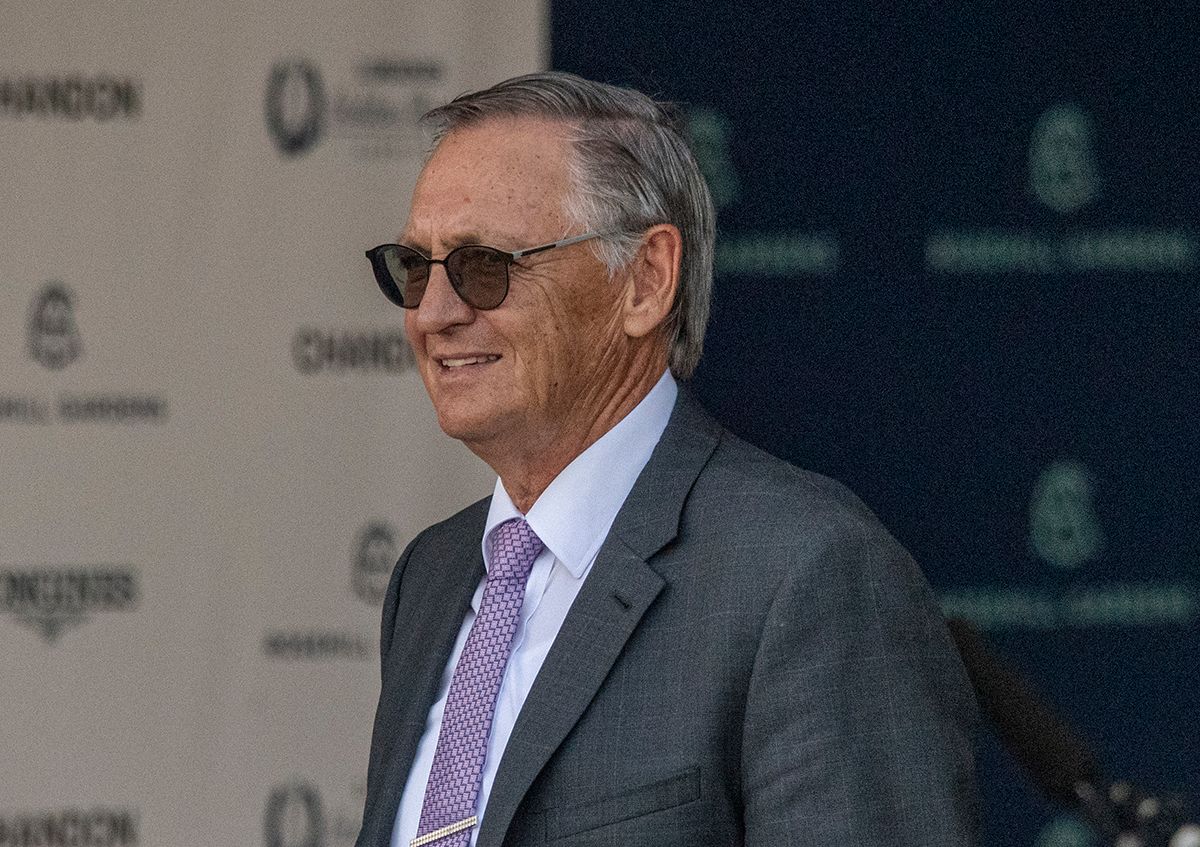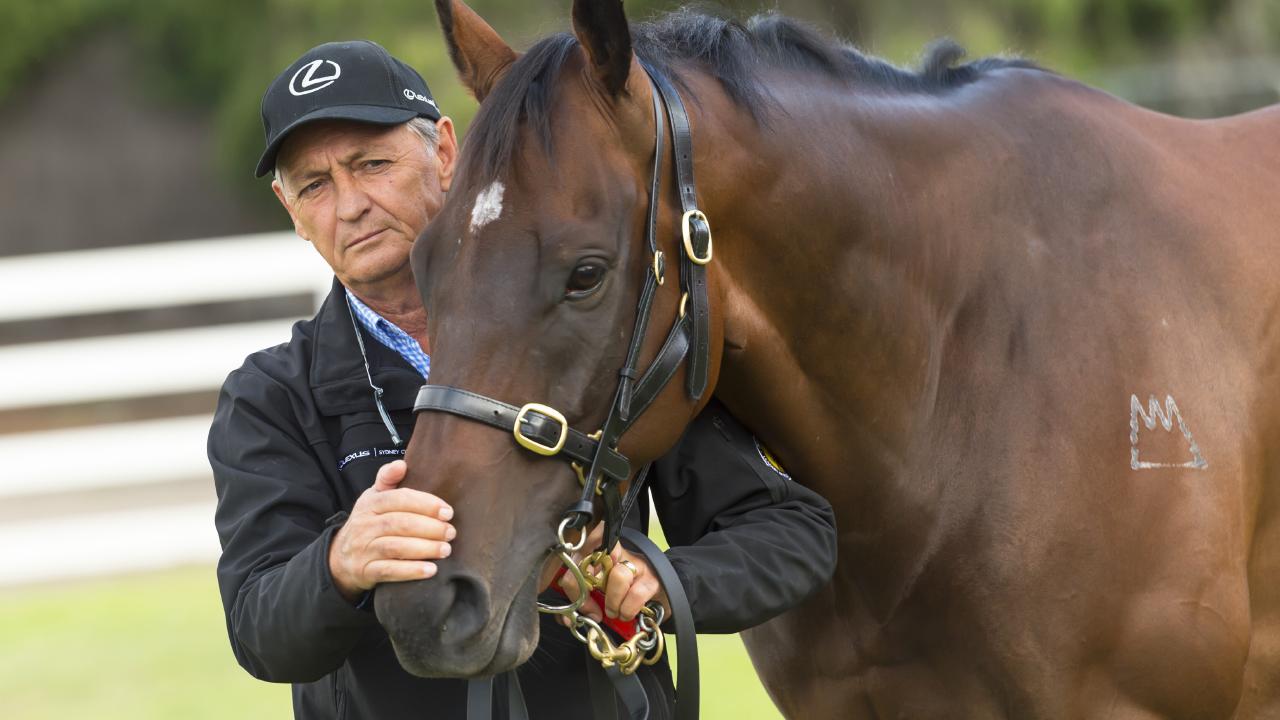 PAUL SNOWDEN
CO – TRAINER
Like his Father, Paul Snowden also worked under Hawkes, starting off as a trackwork rider and stablehand at Crown Lodge in Sydney in 1990 before working his way up the ranks to become a foreman for the Hall Of Fame trainer. During his time at Crown Lodge, Paul was one of their main gallop riders steering the likes of Lonhro, Freemason, Unworldly, Sports & Flavour on a daily basis.
When his father took over the Darley/Godolphin operation Paul was appointed as his assistant trainer in Melbourne based at Flemington. Paul was and still is to this day a pillar of strength that his father is able to rely upon. He was his eyes and ears of the individual horses and Melbourne racing scene whilst situated at Carbine Lodge, Darley's Victorian base.
Motivated and an accomplished horseman and trainer in his own right, it was Paul who spurred on his father to join forces and establish their own public stable. Father and Son Teams work extremely well in the thoroughbred industry as family ties are the strongest bonds and it has been a move that has certainly proved an inspired one – The Snowdens appear assured to be a force in Australian thoroughbred racing for the foreseeable future.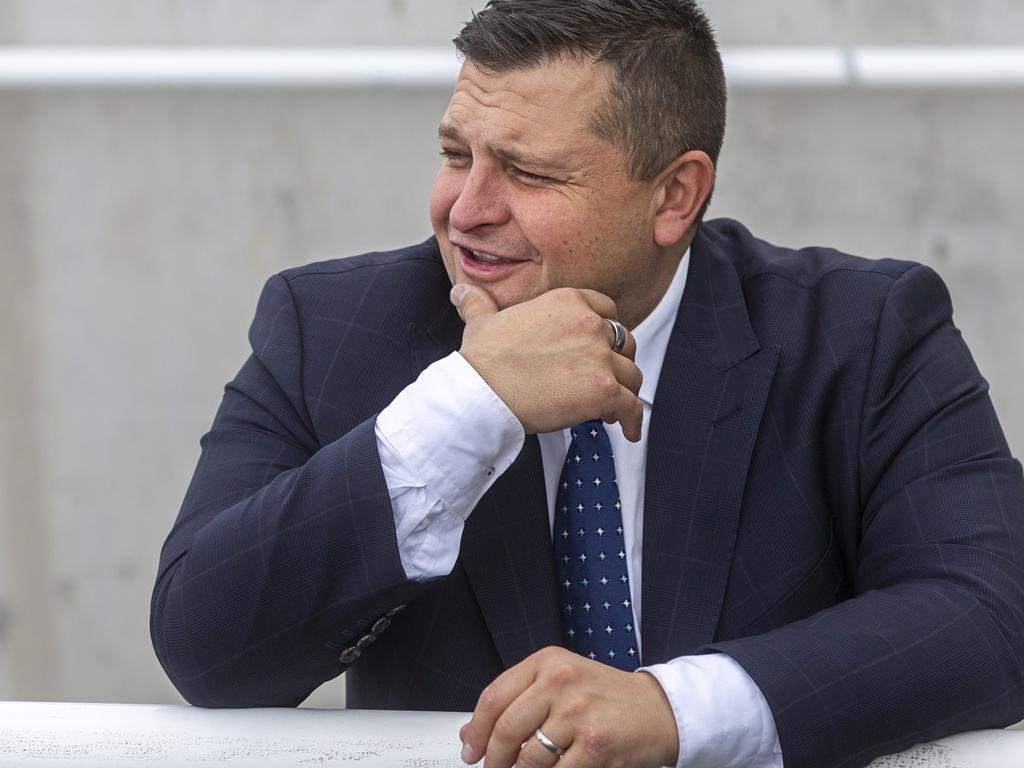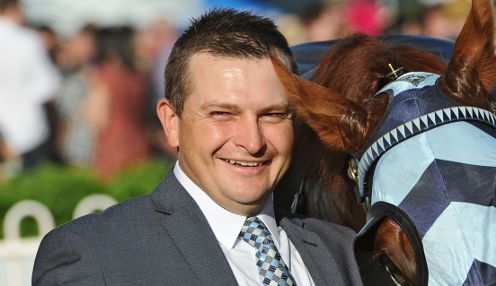 COLUM MCCULLAGH
RACING & BLOODSTOCK MANAGER
Growing up around horses since a young age, Colum has naturally progressed within the industry to become Racing & Bloodstock Manager for Team Snowden since January 2019.
Back in 2015 Colum was accepted onto the Irish National Stud Thoroughbred Breeding & Management course which takes on 25 students from around the world each year and it remains the best-known equine training programme to this day. Colum has taken up roles at some very well established operations such as Platinum Bloodstock (Ireland), Darley's Kildangan Stud (Ireland), Moyglare Stud (Ireland), Arrowfield Stud (Hunter Valley) and most recently Racing Manager for Matthew Smith (Warwick Farm).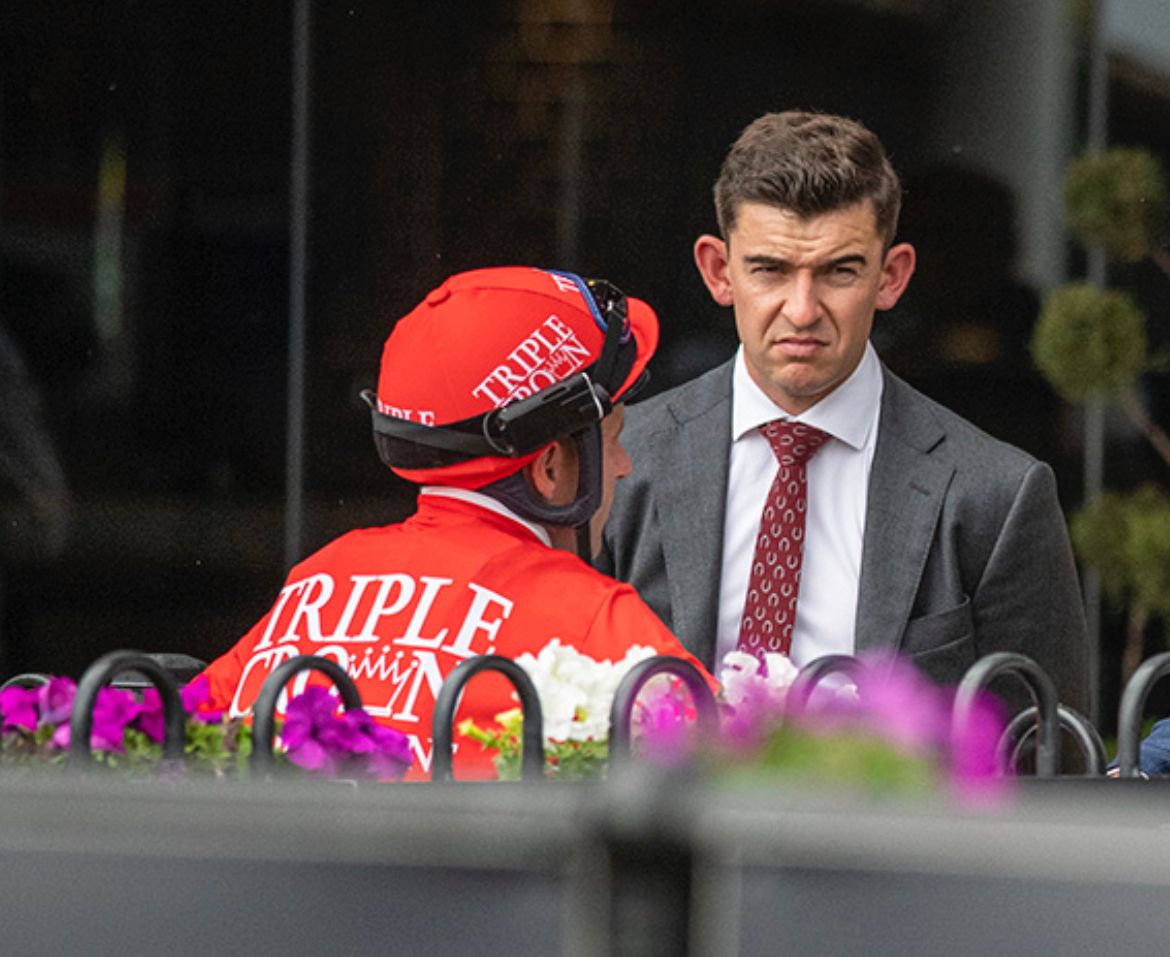 ROBYN MCRAE
ACCOUNTS/OFFICE ADMINISTRATION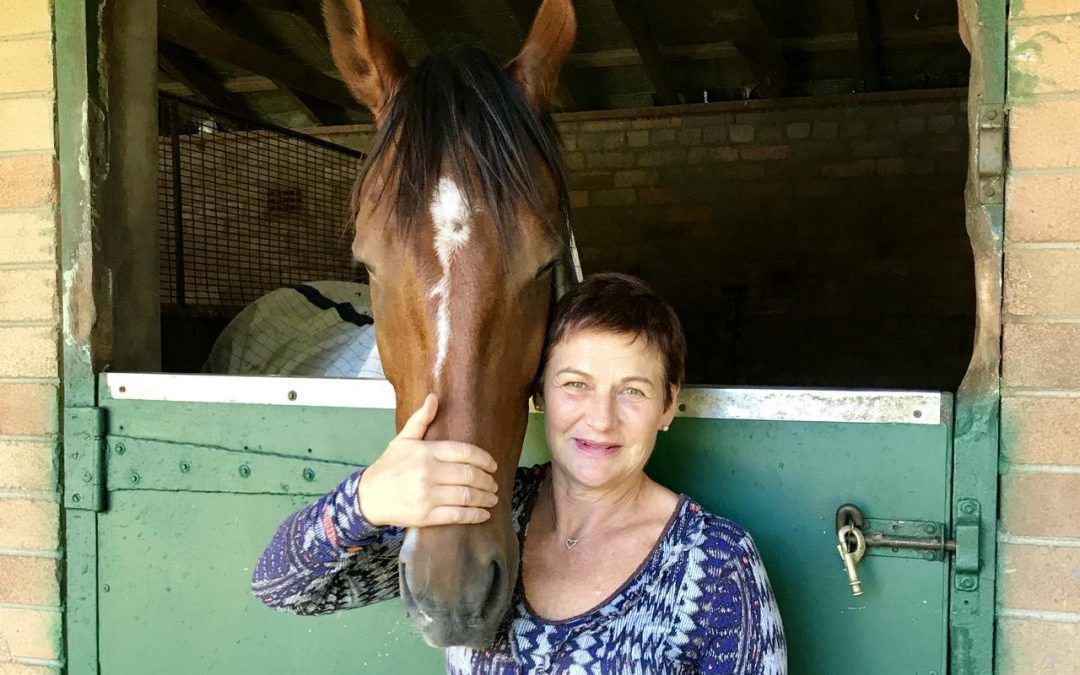 ANDREW ANGELONE
FLEMINGTON STABLE FOREMAN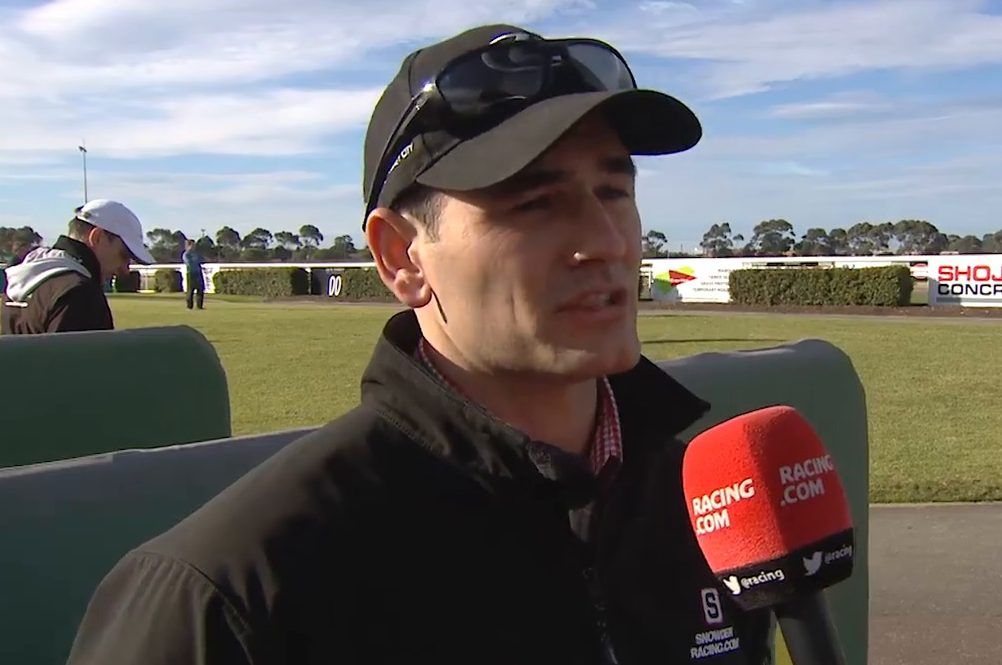 DR. GARY BAITZ
RESIDENT VET
Born in South Africa, Gary completed his Veterinary degree in Pretoria before embarking on a nine month world trip visiting horse racing stables, farms and veterinary practices in Europe, Asia, Australasia and North America before settling in the United Kingdom (unintentionally) in 1992 where after completing 12 months as a veterinary locum, he started his own companion animal practice (household pets, greyhounds and horses including racehorses). Gary also practiced as a greyhound racing and equine racing veterinarian in and around Epsom and Sandown areas in Surrey, UK for 23 years.
After selling his practices in 2012, Gary and his wife decided to immigrate to Australia. After a few months after arriving in Sydney, Dr Roberts convinced Gary to do a short period of work with him, and ever since he continues to practice with Centennial Park Veterinary Practice. Gary is our resident vet who deals with our horses daily and also attends all major Australasian sales alongside our team.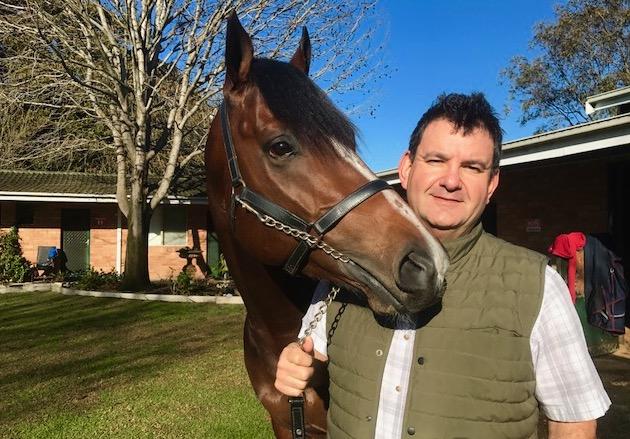 SCOTT BRYCE
RESIDENT FARRIER
Scott grew up around horses from a young age and when the decision was made that he wanted to become a farrier, he scored an apprenticeship with John bunting at Flemington and Caulfield Racecourses. John is regarded as one of the best racehorse farriers in Australia and through working with John, Scott quickly learnt how to become a highly skilled and professional farrier. After being under the tutelage of John for over 8 years Scott decided the time was right to move back home to Sydney to start his own business. In his words, "Now I feel priveleged to be head farrier at Snowden Racing." and we are also very lucky to have him on our team.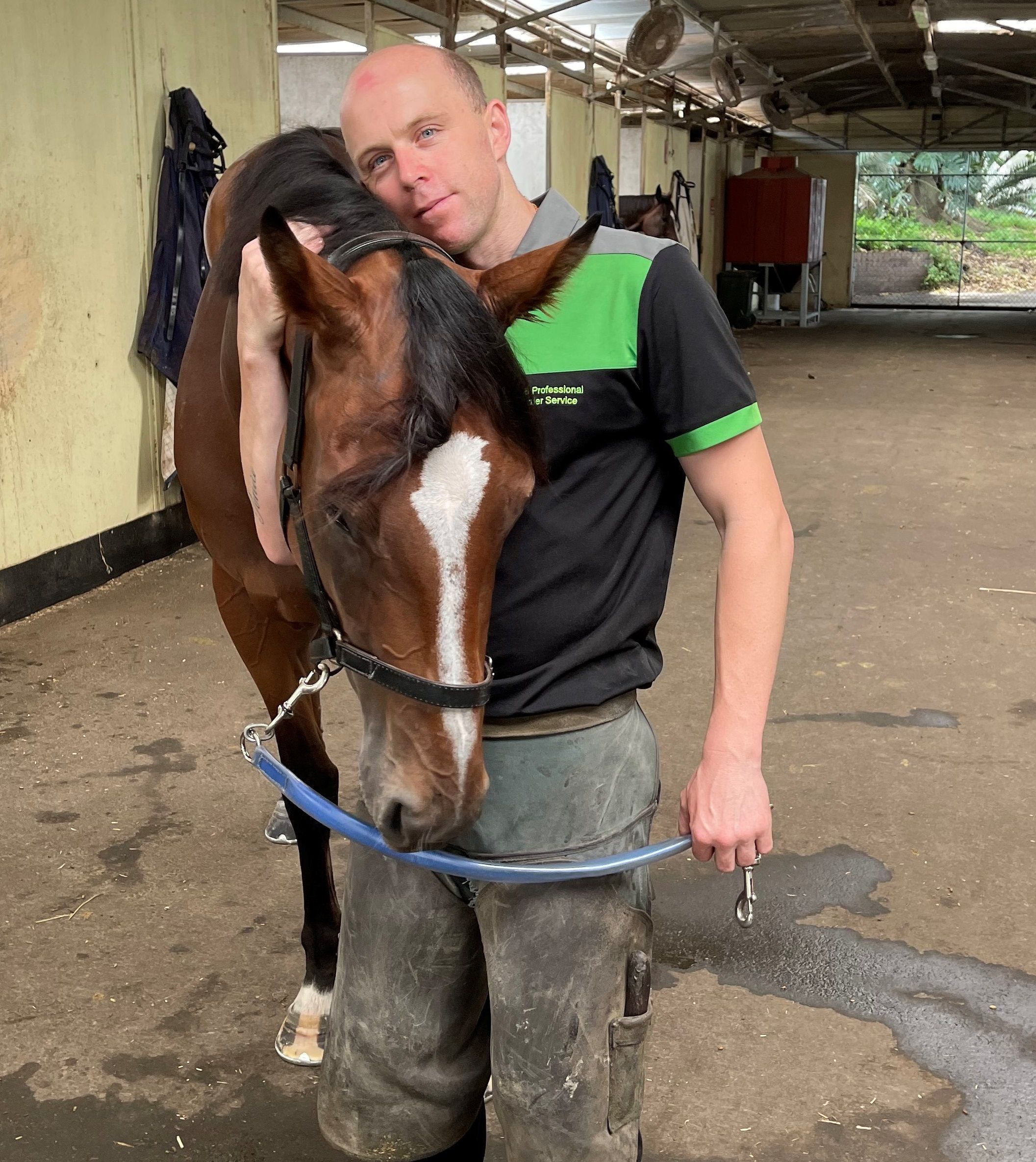 TOM SIMPSON
EQUINE PERFORMANCE PHYSIOTHERAPIST
Once a human physio, Tom more or less decided that he didn't like humans as patients and went ahead in acquiring a Masters in Animal Physiotherapy. Growing up on a farm he had a natural obsession with horses and this was the perfect compromise to continue with the qualifications he had obtained and be around horses.
From travelling to Royal Ascot and Hong Kong as part of the support team for different stables and horses to having a small role in the media with a regular raceday presenting role with Racing.com, Tom has done it all but his main concept of taking ownership of the horses under his care and knowing everyone of them inside out stays the same.